Sincerity and Service, Second to None
Experience Seamless Freight Transportation with COX
Cox Transportation is your trusted partner for reliable and efficient freight transportation solutions. With over 40 years of expertise, we specialize in delivering your cargo promptly and safely, whether it's a local delivery, coast to coast freight or cross-border services to Mexico or Canada.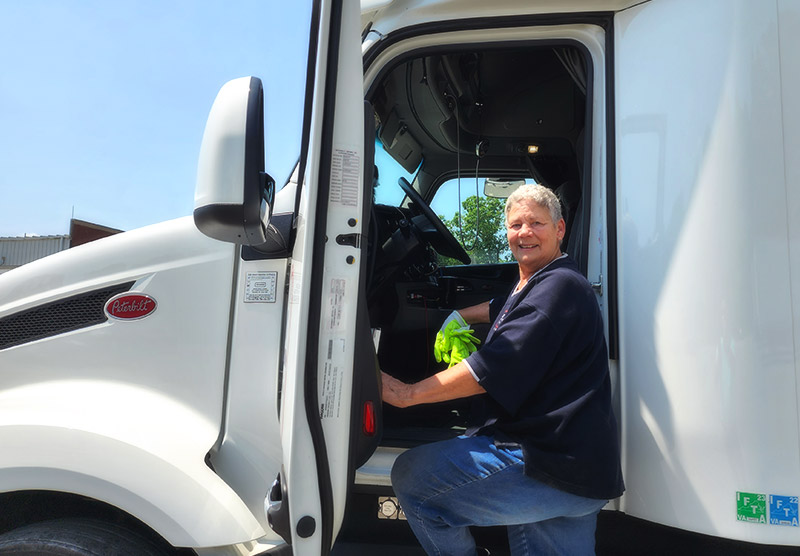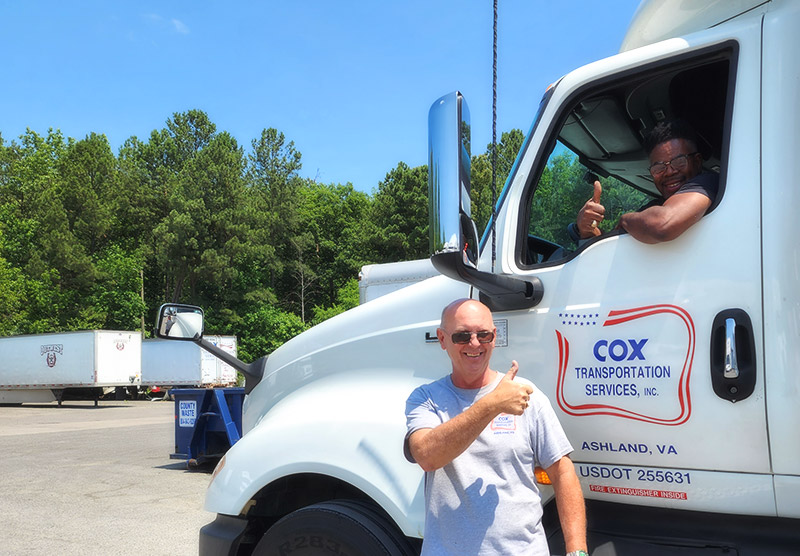 Reliable Fleet Technology for Peace of Mind
Our advanced fleet is equipped with cutting-edge on-board communications and tracking capabilities, providing real-time updates on the location of your shipments. You can trust COX to transport your goods in a timely and secure manner, ensuring they reach their destination intact.
Tailored Solutions for Every Business
At COX Transportation, we cater to companies of all sizes, from Fortune 500 corporations to small businesses. We understand that each business has unique transportation requirements, and our team excels at designing cost-effective programs that meet your specific needs. With a diverse fleet of late-model tractors and trailers, including air-ride options, we offer versatile solutions for a wide range of industries.
Dedicated Professionals at Your Service
Our team of experienced drivers, known as Highway Heroes, is at the heart of our success. With their expertise and commitment to excellence, they ensure your cargo is handled with care and delivered on time. We take pride in our responsive customer support, providing immediate rate quotations and addressing any inquiries you may have. Experience the exceptional service and attention to detail that sets COX apart.
Comprehensive Service Offerings:
48-State Contract & Common Carrier Authority – General Commodities
Local, Regional & Long Haul services
Canadian Authority – Serving the province of Ontario
Virginia Intrastate Contract Carrier
Up to $750,000 Cargo Coverage
Consolidation & Distribution (Volume LTL & Multi-Stop)
Cross-Dock facilities in Ashland, VA
Drop & Hook Trailer Pools
Temperature-Controlled Protective Service
Direct Dispatch
53′ Vans and Reefers
U.S. Customs Bonded Carrier
Building Lasting Partnerships
At COX Transportation, we prioritize sincerity, exceptional service, and long-term relationships. Many of our customers have been with us for many years, some even decades, as we've consistently delivered on their transportation needs. Ask us for more details on our valued clients and their success stories.
Extensive Capabilities to Meet Your Needs
We understand the diverse requirements of different industries, including manufacturing, food distribution, LTL linehaul, automotive, building trades, furniture, and convention freight. With our modern fleet equipped with satellite communications, we closely monitor your loads, ensuring they are handled with precision and delivered according to your expectations.
Connecting Destinations, Enhancing Logistics
From the sun-soaked coasts of Southern California to the bustling border towns of Texas, such as McAllen, Laredo, and El Paso, COX Transportation connects destinations across the United States. We serve major hubs like Dallas, Texas, KC, Missouri, Louisville, Kentucky, Atlanta, Georgia, and more. Let COX be your gateway to seamless transportation.
Strategically Located Facilities
Drop yards and terminals strategically positioned in key locations:
Ashland, VA
El Paso, TX
Laredo, TX
McAllen, TX
Dallas, TX
San Antonio, TX
Albuquerque, NM

Pomona, CA
Georgetown, KY
High Point, NC
Atlanta, GA
KC, MO
Nashville, TN
COX Transportation ensures efficient logistics and accessibility.
Unlock the COX Advantage Today!
Trust COX Transportation to streamline your freight transportation needs. With our commitment to reliability, trust, and superior service, we are your long-term solution. Join our family of satisfied customers and experience the COX advantage firsthand. Contact us today to revolutionize your logistics journey.